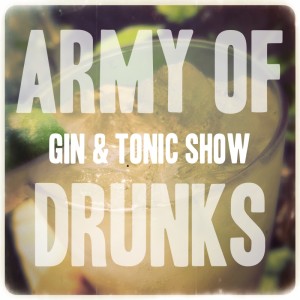 THE GIN AND TONIC SHOW
With the Coachella Hippos: Vanessa Bonet and Derek Doublin
Summer is coming, and how better to beat back the heat and the malaria-infected mosquitos than with the classic Gin and Tonic?  We dive into the history of the cocktail that kept the British Empire alive and well and pointing guns at East Indians since the 1800s!   And we dive into the variants of botanical gin, tonic, and weird vegetation to stick in the glass.  We also talk with the creators of the strangest, most talked-about phenomenon at Coachella after Madonna's bad-touch on Drake: The Hippo Corporate Headquarters.  Co-creators Derek Doublin and our own Vanessa "Spork" Bonet take you behind the scenes of the three-story office block populated by out-of-control Hippo businessmen.  Also, we play "Hippo or Axl Rose!"  Can you guess which one helicopters its feces?
Subsribe on iTunes!
https://itunes.apple.com/us/podcast/the-army-of-drunks/id936560275
Or listen directly here!

DRINK ALONG AT HOME
The Gin and Tonic
Gin – How much?  Less than the tonic.  (See below.)
Tonic Water – How much?  More than the gin.  (See below.)
Ice
Garnish (Lime, Cucumber, Basil leaf, etc.)
We won't lie.  There seems to be no agreement on the exact ration of gin to tonic in a classic gin and tonic cocktail.  Some suggest 2 oz. gin to 5 oz. tonic water.  Others say 3 oz. gin to 4 oz. tonic water.  Some say just start with a highball glass, throw in some ice, pour in as much gin as you can handle, then fill the rest with tonic water and get on with the drinking.  MixMa$ter Therm settled on a 2:1 tonic:gin ratio, but in this rare case, his numbers aren't strictly definitive.  We suggest playing around until you find what makes you happy, then enforcing that recipe on your friends.  If they don't like it, they can make their own damn drinks.
However, like any highball cocktail, the directions are simple.  Start with the ice, add the booze, pour in the mixer and garnsih with the garnishable.  Stir if you feel like doing it right.
GIN AND TONIC VARIANTS!
The biggest determining factor in the flavor of a gin and tonic are the ingredients.  Sure, the well gin and hose-delivered tonic water at your local bar is fine during happy hour, but if you want to really get into the drink, you should spend a little more time picking out your liquids.  Dry gins vs. botanical gins really affect the flavor, and these days you're not stuck with just your cruddy supermarket tonic water.
You also don't need to stick to the traditional lime garnish.  "Gin and Tonic" bars are popular in Europe, and they like to mix things up with cucumbers, mint leaves, even grapes.  (Why grapes?  We don't know.  Maybe Europe knows something we don't.)
Regardless, here are some variants we tried on the show:
Bombay Dry gin (a dry gin, obviously), Fever Tree tonic water (a more flavorful tonic), lime wedge.
Hendricks gin (a botanical gin), Q tonic water (a dry tonic water), cucumber spear.
Junipero gin (a botanical gin), Fever Tree bitter lemon, basil leaf.  (Really.)
By the way, here's a Gin and Tonic list from a bar in Iceland.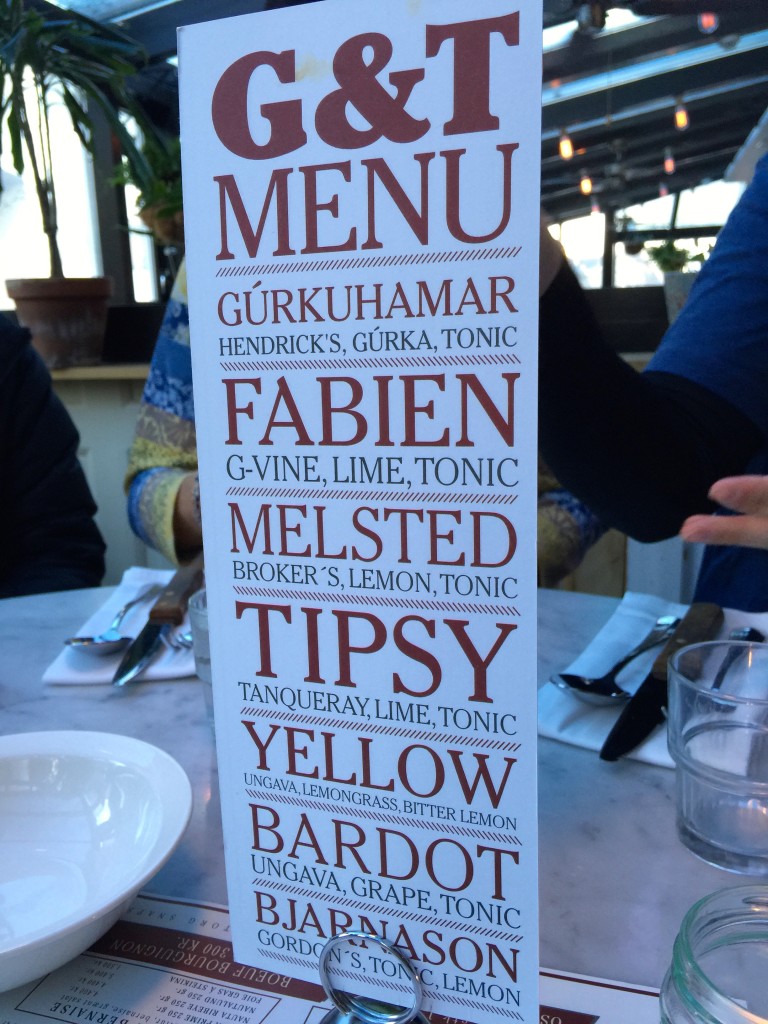 And amazon has this pretty nice Fever Tree sampler set if you're interested in sticking your face in what Fever Tree has to offer.
HIPPO CORPORATE HEADQUARTERS
If you missed Hippo Corporate HQ out at Coachella, here's a whole pile of press!
http://www.rollingstone.com/music/lists/coachella-2015-best-things-we-saw-20150413/best-art-installation-corporate-headquarters-20150413
http://www.latimes.com/entertainment/music/la-et-ms-coachella-hippos-20150417-story.html#page=1
http://www.laweekly.com/music/whats-it-like-to-be-a-hippo-inside-corporate-headquarters-at-coachella-5504900
http://www.desertsun.com/story/life/entertainment/music/coachella/2015/04/12/coachella-hippo-art-installation-art/25696007/
OH, AND HERE'S THE CURSED HOTEL CECIL
https://roadtrippers.com/stories/the-history-of-the-cecil-hotel-is-so-dark-and-gory-that-some-say-all-600-rooms-are-cursed?lat=40.83044&lng=-96.70166&z=5