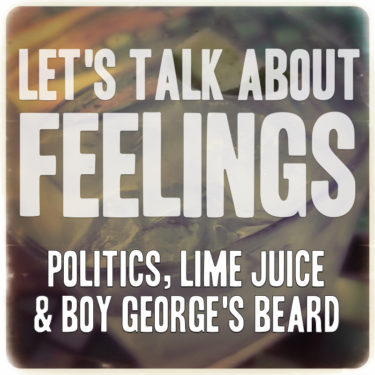 LET'S TALK ABOUT FEELINGS
Politics, Lime Juice, and Boy George's Beard
with Brian Doherty
The Feelings Experiment Continues as Buck and Brian Doherty (senior editor at Reason Magazine) get into some drunken palaver on the state of politics in the internet age. Can we ever have an adult conversation again when debate has become a cage-match for internet trolls?
We also get a little deeper into Rose's Lime Juice.  Because you love that shit!  And we ask some very deep questions about Boy George's Beard.
Also: Name That Sex Act!  Why?  Because… you love that shit!
Subscribe on iTunes!
Subscribe on Stitcher!
Tip Us on Patreon!
Or listen directly here!
ROSE'S LIME JUICE!
Here's a lovely little article Slate put out on the juice in question.
BOY GEORGE'S BEARD!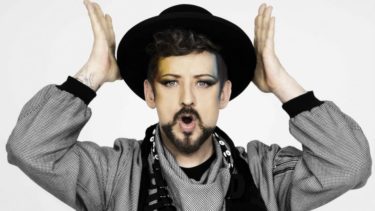 AND IN CASE YOU MISSED THEM LAST WEEK, SOME RELEVANT BOOKS AND JUICE!