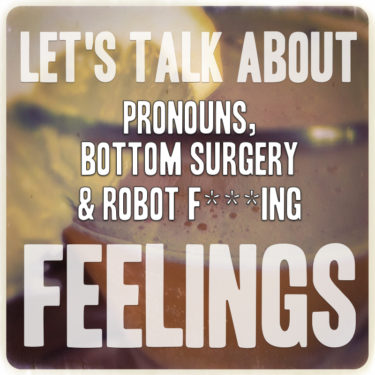 LET'S TALK ABOUT FEELINGS
Pronouns, Bottom Surgery & Robot Fucking
with Brian Doherty
(Really NSFW)
We're back with Adrian Roberts, genuinely official gender non-binary and co-founder of Bootie Mashup dance parties to get into the deeper stuff on the reality of being transgender in America.  Among that stuff: Those awkward pronouns, and how you should use them.  (Turns out it's not that complicated.)  And also, the uncomfortable subject of "bottom surgery."  (Which is code for getting your genitals sliced up by a licensed professional surgeon.)
And if that weren't enough: ROBOT FUCKING!
Yes.  Robot Fucking.
We're not proud of it, either.
Subscribe on iTunes!
Subscribe on Stitcher!
Tip Us on Patreon!
Or listen directly here!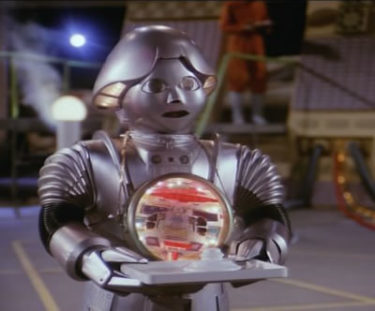 And since we don't have a drink recipe, we'll just leave you with a photo of Dr. Theopolis and Twiki, and a link to some really uncomfortable robot flirting.