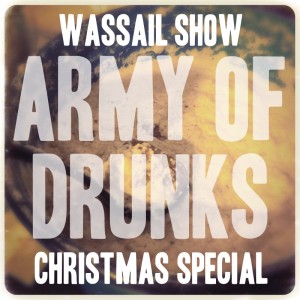 THE WASSAIL SHOW CHRISTMAS SPECIAL!
With Jon Alloway, musical guest Surprise Inside, and the Army of Drunks' Tiny Audience!
Ever been Wassailing?  Well don't.  It's based on a horrible drink made of eggs, lager, wine, and Dickensian despair.  But it's Christmas, and we get drunk on it so you don't have to!
Welcome to the Army of Drunks Christmas Special!  Forget the bullshit "War on Christmas," we're going after Santa, more specifically, the SantaCon Rampage, a once-proud tradition of culture jamming now filthy with hipsters and douchebags!  Join us as we sit down with Jon Alloway, a veteran of the Los Angeles Cacophony Society as he tells us about the Krampus Run, a new tradition that celebrates St. Nicholas' evil goat-headed partner in crime.
Also, all-improv band Surprise Inside regales us with christmas songs whipped-up-right-there-on-the-spot.  We welcome our first Tiny Audience.  And we learn what's the only thing that can stop a bad Santa with a gun.
Warning: Contains Star Wars spoilers. Suck it, Bantha.
Subsribe on iTunes!
https://itunes.apple.com/us/podcast/the-army-of-drunks/id936560275
Or listen directly here!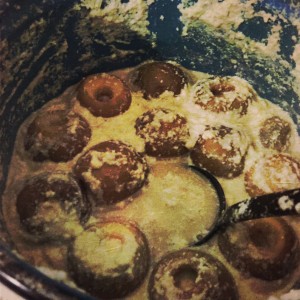 DRINK ALONG AT HOME!
Don't.
Just don't.  We tried a big steaming bowl of Wassail on the show, and we don't recommend the experience for anything.  It's like drinking a glass of German cinnamon omelette.  However… If you insist on drinking where angels fear to tread,  MixMa$ter Therm recommends Alton Brown's recipe.  We are linking to it here.  The rest is on your head.
http://www.foodnetwork.com/recipes/alton-brown/wassail-recipe.html
HERE'S A LINK TO L.A.'s KRAMPUS GROUP
https://www.facebook.com/groups/krampuslosangeles
AND SURPRISE INSIDE'S PAGE
(They do improv karaoke events at the UCB Theater on Sunset.)
https://www.facebook.com/SurpriseInside/
A TRAILER FOR JON ALLOWAY'S CACOPHONY SOCIETY DOCUMENTARY
https://www.youtube.com/watch?v=v4MC2Ng1BDE
SIX SANTAS FIGHTING ON THE STREETS OF NEW YORK!

AND CHECK OUT KRAMMPSTEIN, THE KRAMPUS METAL BAND
https://www.facebook.com/krammpstein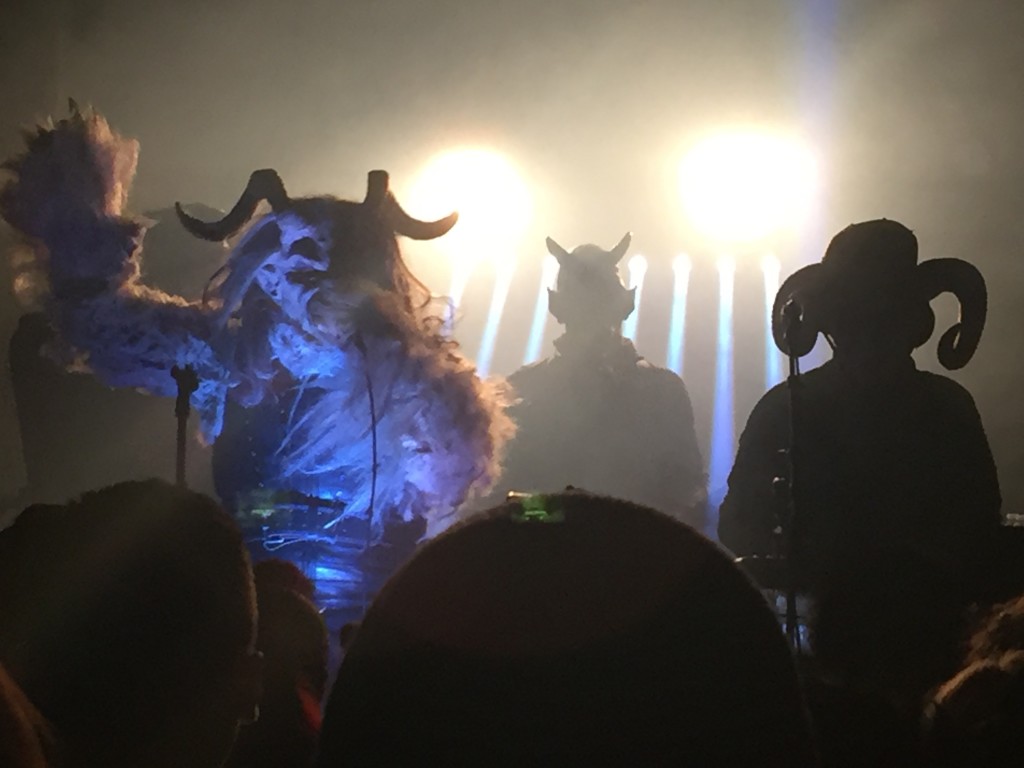 Merry Krampmas, one and all!